3 L'Oreal Infallible shades yesterday
, a lovely reader had a request. Seeing
Primped & Precious
, they asked if I had Liquid Diamond to compare. I do! Let's break them down & see if you need both shall we?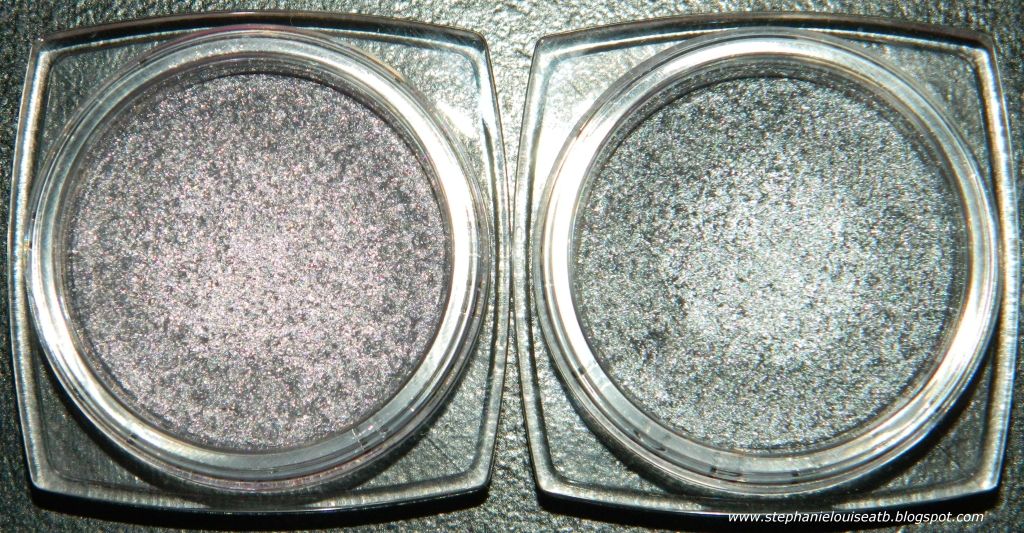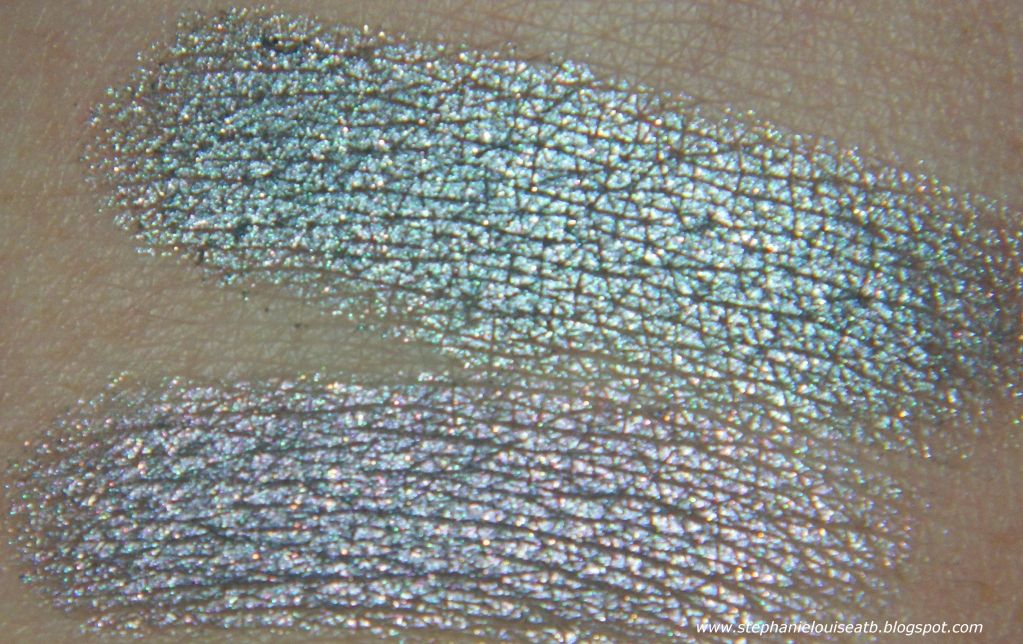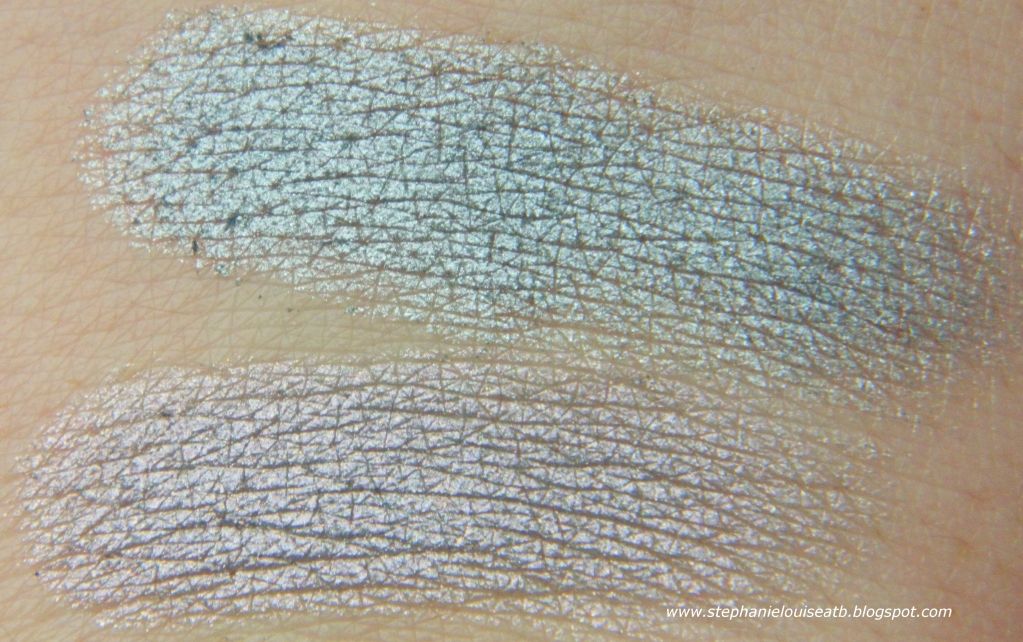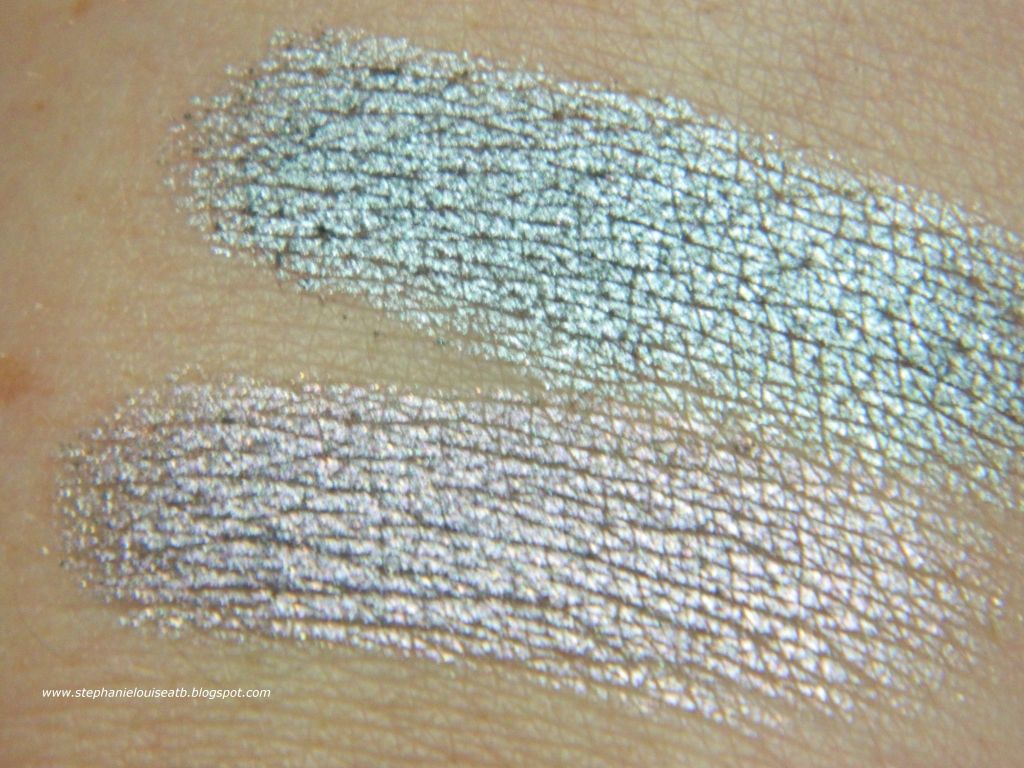 Top is one swipe of Primped & Precious & bottom is one swipe of Liquid Diamond.


So do you need both? If you're me...yes. I love gunmetal on my blue eyes & purple is where my heart is. Do you? Maybe! It honestly depends. If you had bought Liquid Diamond thinking it was a silver (like I did, stupid store lighting!) & it wasn't what you were looking for then Primped & Precious might be just the shade you were looking for!
Is there anything else you guys want to see compared? Maybe Gold Imperial & Eternal Sunshine? Blinged & Briliant with Amber Rush & Iced Latte? Just let me know! Thanks for the request Fay!