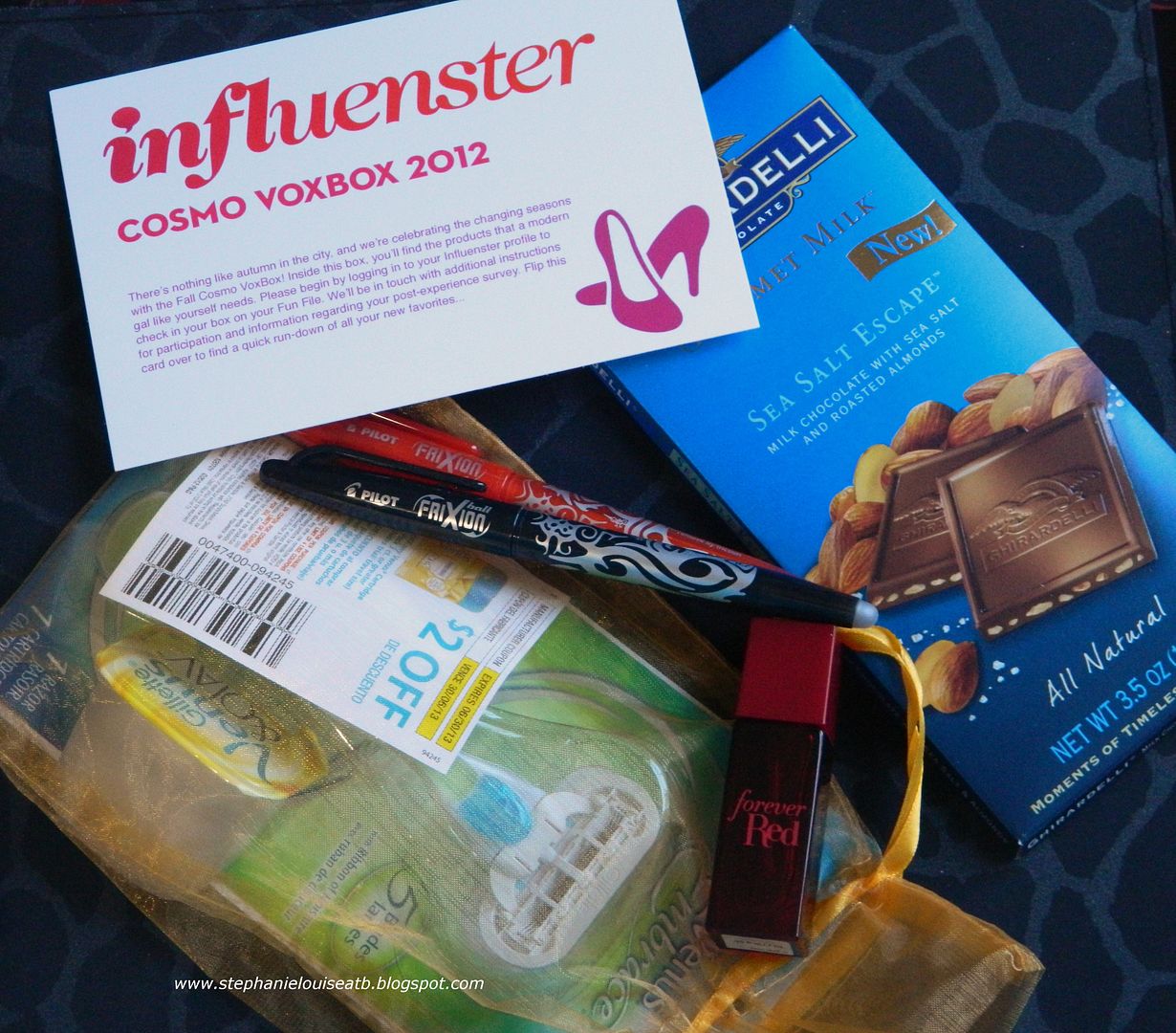 Lucky me! I am part of the
Influenster
program (just type Influenster into the left search bar to view past boxes!) & happened to be selected for another one! Sweet! This is the Cosmo Voxbox for January 2012. This box contains more random type items as opposed to the Beauty Blogger Voxbox I got last time...which was beauty themed!
Inside my box:
-2 FriXion by Pilot Pens : These are eraseable pens! Now, that might sound kinda blah, especially if you tried the ones I did back in high school. They were blue & claimed to be eraseable...but weren't...more like fading... ANYWAY these actually work! They erase by using the rubber tip, not an eraser.
- A Sample of Forever Red Eau de Parfume from Bath & Body Works: I actually smelled this in the store & liked it but passed because I was waiting for a sale!
-A full size Ghiradelli Gourmet Milk Sea Salt Escape Bar: Um...sounds delicious! I'm digging the whole salty-sweet candy craze going on.
- 2 Venus products including a Gillette Venus Embrace Full size Razor & a Venus & Olay Razor head.
All in all, digging this box! Everything looks good & I'll be sharing my final thoughts with you sprinkled throughout the next few weeks! To become an Influenster & participate in reviewing products & Voxboxes,
check out their website
!